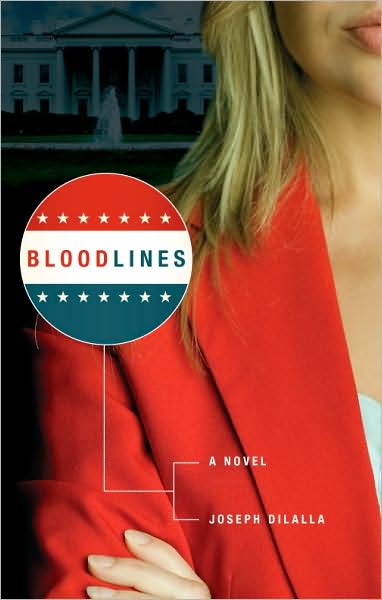 To celebrate Blogmaster2000's fathers newest book release, I thought I'd do a commemorative post to introduce you all to the author :)
"Author Joseph DiLalla worked for many years in the communications industry, the last fifteen of which were as the vice-president of a local union. This experience afforded him the opportunity to work on political campaigns at every level of the government.






Beyond writing articles for the local newsletter, his busy career left little time to devote to his passion-writing. He retired from his advocacy and now writes full time. He currently resides in Naples, Florida, where he has just completed his second novel, the Chosen Few, co-authored by Roy Eaton."
Joe's first book, Bloodlines, centers upon a fictional United States Presidential election. Mixing gender bigotry, murder and intrigue highly in tune with the times. If you enjoy James Patterson, John Grisham and Stephen Coonts, you're going to love this book.
So if you already support handmade (which I know you do), how about supporting an amazing independent artist as well! Go on, get
your copy
now!!
Oh! While I'm plugging things I love :) I thought I'd mention my very favorite writing tool:


My Fischer Space Pen!