TeaNoir



1. What do you create?

Tea. Delicious, delicious caffeinated goodness for all.


2. What led you to take up your craft?

When I was a freshman in college, a friend returned from a trip to London with a box of Twinings & Rose tea. He made me a cup. One sip of that brought me straight back to my childhood, and I decided to never be without rose tea in my life again.

Unfortunately, it's bloody hard to find Twinings & Rose in the US. And it's expensive to import it. But I had a lot of plain black loose-leaf tea around, and I had rose absolut left over from making scented lotions as a gift for a friend. I put two and two together, literally, and discovered that my new tea was even better than the Twinings stuff.

From there, I just started combining teas and herbs and spices, playing with new flavours, and it snowballed!





3. Which part of your work do you most enjoy?

I adore creating new flavours. I love looking around for ideas everywhere and interpreting them in tea form. It's a blast to try new things and see if I can come up with some blend that no one else has tried yet...


4. Which part do you find hardest?

Keeping up with orders. Like a lot of artisans, I think, I'm not very inclined to the "business" end of running things, and it's a challenge for me to keep pace with orders, keep things listed, and do the books. I'd rather be blending and drinking tea!





5. Where do you get your inspiration?

Literally everywhere. Cocktails, cupcakes, candy - my current Seasonal tea was actually inspired by a Moroccan chicken dish I made for dinner one night. I just left out the olives as a courtesy to, well, everyone.


6. Do you participate in any etsy groups, and if so, which ones?

Nope. I used to be a member of a couple street teams, but I don't have time to be as active as I'd like.


7. What's one material your shop can't live without?

Yunnan black tea leaves!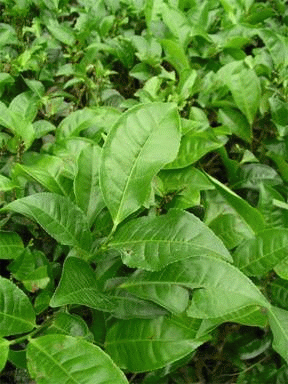 They're the base for all my favourite blends.


8. What is your favorite item that you have purchased off of Etsy?

Every single day, I wear a custom necklace that was made for me byAlphabettiSpaghetti.




It never actually leaves my neck. It's just a beautiful, perfect material expression of who I am and where I'm from, and it's all the more special because it was made, by hand, with care, by someone who understood where I was coming from.


9. If I could sell one item from my shop today, it would be...

An order of Mango Lassi tea!




I'm in the mood for some, and selling a batch would give me an excuse to make some more...


10. If I had enough money to pick one item on my wish list from any shop on etsy to buy, it would be...


I covet PistolesPress' Arbouricon

I'm a bookbinder in addition to being a tea blender, and that is just a gem of the art.


11. What are the top three favorite items currently listed in your store?

Top three favourites as determined by others? Probably


Turkish Delight,


Backwoods,


and Vixen

- those are my current best-sellers. Top three favourites as determined by me?


Citizen Kane, the tea that started it all;


Backwoods;


and Let's Split.


12. What undiscovered artisans would you recommend the world to know?

Everyone needs to check out cMaille - her work is simply exquisite.




I can't recommend Bijoutiful highly enough, either - I have a lot of jewels from her, and I've given many as gifts, and you wouldn't believe how many compliments I get.




And there's just no topping WashtheDayAway for bath and body - I practically want to lick myself after using her lotions.





13. What is the best advice you have ever received?

Best business advice: "If it's starting to feel like work, reevaluate." We do this because we love it. We make things because we have a passion for it. Sure, we all want to make a living doing what we love, but if it starts to feel like work, you might as well be slaving away in a salt mine. Make sure you keep an element of fun and love in what you do, and never forget to play with it.




Best advice in general: "Never underestimate the power of a good cuppa." True then, true now. Tea solves all ills.